When I emailed Hugh Howey to ask for an interview, he was so nice that he went a bit further and offered The Down Deep an autographed UK hardback for us to give away! Yes, I admit to being completely jealous of one of you lucky readers.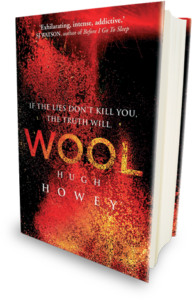 If you missed it, don't miss our interview with him in which he talks about the Wool series and what inspired him.
For the giveaway, we've got five possible entries for you. Best of luck! Giveaway ends 11/21/12.