Casting On: Tim Robbins to Play Bernard in 'Wool'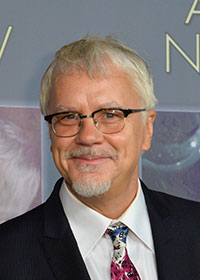 Variety is reporting that Tim Robbins will join Rebecca Ferguson in the Apple TV adaptation of Wool, playing the head of IT, Bernard.
While Robbins is most commonly known for his role as Andy Dufresne in The Shawshank Redemption, he's no stranger to a villainous role, having played Oliver Lang in the 1999 thriller Arlington Road.
And while most of Robbins's experience has been as a film actor, he's made a shift to television in recent years, having starred in The Brink in 2015 (HBO), Here and Now in 2018 (HBO), and most recently, Castle Rock in 2019 (Hulu).
With Arlington Road in mind, this seems like a good time to note that his co-star in that film, Jeff Bridges, would make a great Marnes.
Casting On: Rebecca Ferguson Announced as Juliette
Last week, some seriously exciting news: a Wool show is finally on the move and is coming to Apple TV. We've officially got a Juliette with Rebecca Ferguson! More casting announcements to come. Hugh said that filming begins this summer.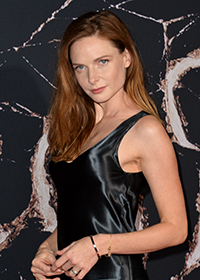 So just who is Rebecca Ferguson? A Swedish actress currently age 37, Rebecca is likely most recognizable to most people as Isla Faust from the Mission Impossible films, but she's also starred in The Greatest Showman and Doctor Sleep. Most notably for sci-fi fans, she will be starring as Lady Jessica in Denis Villeneuve's highly anticipated Dune adaptation, set to release later this year in October.
According to The Hollywood Reporter, Rebecca will also be executive producing the show. Wool has received a straight-to-series order, which means they'll be doing the entire ten-episode season. That leaves the big question: How much will this first season cover?
I've been busy working with IT and Mechanical on bringing the Down Deep back online (my host moved my entire account to new servers last year, blah blah blah), and I've been drowning in work, which is why I'm so late posting this. I can't wait to see who else is going to be on this show! Hugh has teased that we won't believe who else has been cast, so now we wait for news to trickle in…
Watch an interview with Rebecca here:
Hugh Howey Teases Adaptation of Novel
On the heels of the news that AMC is developing a TV series based on Hugh Howey's Wool comes a tease from Hugh about yet another adaptation on a book of his he says "never gets mentioned."
This has started speculation on Twitter, but note that Hugh says "novel" never mentioned. This narrows things down by cutting out his shorts, but not by much. His novels, excluding Wool, are:
Molly Fyde
The Hurricane
The Shell Collector
I, Zombie
Beacon 23
Half Way Home
I know some of you are probably screaming internally that Sand should be on that list. But note that it was announced last year that Sand is with SyFy, and people do talk about Sand quite often.
So which novel do you think he's talking about? Vote in the poll below and comment on what you voted and why!
'Wool' TV Series in Development at AMC
Variety reported today that a "Wool" TV adaptation is now in development over at AMC.
LaToya Morgan is developing a TV series at AMC based on Hugh Howey's "Wool," Variety has learned exclusively.

[…]

Morgan will executive produce the project in addition to writing the pilot. Howey is also attached as a producer. Morgan, who is currently under an overall deal with AMC, is no stranger to the dystopian genre. She currently serves as writer and co-executive producer on AMC's "Into the Badlands." She previously worked as a co-executive producer and writer on AMC's "Turn: Washington's Spies." Her other television credits include "Shameless" and "Parenthood."
What do you think about this news? A lot of things still need to go right before we're watching a Chris Hardwick aftershow with a silo-worthy slate of actors, but it's nice to hear a new development. Keep your fingers crossed!