Last week, some seriously exciting news: a Wool show is finally on the move and is coming to Apple TV. We've officially got a Juliette with Rebecca Ferguson! More casting announcements to come. Hugh said that filming begins this summer.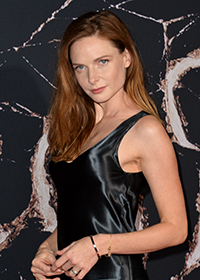 So just who is Rebecca Ferguson? A Swedish actress currently age 37, Rebecca is likely most recognizable to most people as Isla Faust from the Mission Impossible films, but she's also starred in The Greatest Showman and Doctor Sleep. Most notably for sci-fi fans, she will be starring as Lady Jessica in Denis Villeneuve's highly anticipated Dune adaptation, set to release later this year in October.
According to The Hollywood Reporter, Rebecca will also be executive producing the show. Wool has received a straight-to-series order, which means they'll be doing the entire ten-episode season. That leaves the big question: How much will this first season cover?
I've been busy working with IT and Mechanical on bringing the Down Deep back online (my host moved my entire account to new servers last year, blah blah blah), and I've been drowning in work, which is why I'm so late posting this. I can't wait to see who else is going to be on this show! Hugh has teased that we won't believe who else has been cast, so now we wait for news to trickle in…
Watch an interview with Rebecca here: