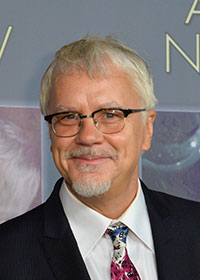 Variety is reporting that Tim Robbins will join Rebecca Ferguson in the Apple TV adaptation of Wool, playing the head of IT, Bernard.
While Robbins is most commonly known for his role as Andy Dufresne in The Shawshank Redemption, he's no stranger to a villainous role, having played Oliver Lang in the 1999 thriller Arlington Road.
And while most of Robbins's experience has been as a film actor, he's made a shift to television in recent years, having starred in The Brink in 2015 (HBO), Here and Now in 2018 (HBO), and most recently, Castle Rock in 2019 (Hulu).
With Arlington Road in mind, this seems like a good time to note that his co-star in that film, Jeff Bridges, would make a great Marnes.