Welcome to week 9 of Through the Pages: Wool, a weekly discussion on various chapters in Wool as we reread the book in anticipation of the upcoming adaptation and log in our predictions on what will stay, what will go, what might be added, and what lines we want to see make it in. Will beloved small characters be cut? Merged? Will seemingly small characters gain a bigger role?
This week's piece covers chapters 31 through 34, starting "The Unraveling." Join us as we make our way through the pages and comment with your own predictions!
Through the Pages: Wool will be published each week, covering a group of chapters in Wool. The six Through the Pages: Wool contributors will include five Wool veterans and one Wool newbie.
Peter Cawdron
This week, Hugh Howey announced that filming had begun on WOOL in the UK and let us know that Tim Robbins will be playing the part of Bernard. I find it quite appropriate that we learned this at this point in our rolling review of the novel, as it's these chapters that really start to ratchet up the tempo in the story. To my mind, the thing that makes WOOL work is that the story is not predictable. Concepts that could be an entire novel in their own right are treated as stepping stones.
We're roughly a third of the way through the story, and I'm remembering how I felt at this point when I first read the book—intrigued. I needed to know more. I had to. At this point, we start to see lots of minor characters coming to the fore and the main characters going through trauma. We're left with lots of questions as Juliette trudges over the hill. Unlike most books, though, WOOL isn't going to answer them, it's going to tease us and drag us deeper (and that's quite literal when Juliette finds a nearby decimated silo and begins descending its stairs, but I'm sliding into next week's review).
For me, this is what makes WOOL work, and I suspect this will be a focus of the series—there's cascading complexity. There are so many story threads but they ultimately all lead in one direction. At this point in the book, you can feel them tugging you toward a conclusion. This could well be the end of the first series as it would be a cliffhanger of intrigue.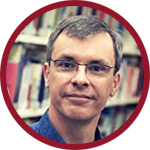 Peter Cawdron, bestselling science fiction author
Peter is the Australian science fiction author of the First Contact series of novels exploring the concept of humanity's first interaction with extraterrestrial life. He specializes in making hard science fiction easy to understand and thoroughly enjoyable. Peter is a fan of classic science fiction writers such as Philip K. Dick, Arthur C. Clarke and Michael Crichton, and their influence on his style and storylines is readily apparent.
Follow him on: Amazon
Angela Traficante
A few things come to mind when I think of this week's set of chapters, but first and foremost, I find myself musing over juxtaposition. We have four distinct chapters that follow four distinct stories: A memory of Juliette seeing a production of Romeus and Juliette, Lukas's situation post-cleaning, Walker's situation post-cleaning, and Juliette's situation post-cleaning. I definitely think the storylines will be interwoven in the TV show to heighten the tension of both Lukas and Walker finding out that Juliette didn't clean. I honestly think Juliette cresting the hill and seeing the other silo might be the last shot we get of Season 1, since it will be such an impactful moment for her as a character.
But I also want to talk a bit about the flashback we get of Juliette as a child. There's so much going on in that scene lore-wise, and I hope the TV show keeps a lot of it. It's a testament to the idea that even within the Silo, humans are still humans. They want fun, entertainment, teasing, playing, and camaraderie. There's so much in the novel that reduces humanity to just survival, that I hope the TV show does justice to also showing the human side of the silo. In particular, I love that the play is called Romeus and Juliette, showing that it's likely based more on Arthur Brooke's narrative poem rather than the Shakespeare tragedy, or that somehow the history of both of those works got condensed into one recollection.
In general, I think that speaks to the collective power of memory and how it can both hurt and help us. There's a lot coming in the rest of this part (I read a little ahead) about motivations of the silo creators, of Bernard, of Juliette, of Walker, and so many others, and I'd love the TV show to foreshadow those things—how not any one person is necessarily correct or perfect, but that their actions can be interpreted in shades of gray or require context. I want the show to grasp onto the subtlety written here, and not just boil it down to "good guys" and "bad guys."
Lines that should make the show:
"Because he knew, growing up in the silo, that only children dropped physical things from the landings. By the time you got older, you knew to keep a grip on all that you could." (Lukas)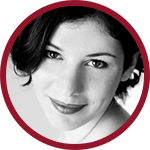 Angela Traficante, freelance editor and author
Angela Traficante is a freelance fiction editor, urban fantasy author, and general lover of all things fantasy and sci-fi. When she's not fiddling around with words, she's making time to travel, figure skate, and bake sweet treats. This is Angela's first time reading Wool.
Follow her on: Twitter | Lambda Editing
Will Swardstrom
The beginnings of Part 4 of WOOL show us different POVs—Juliette as a small child seeing Romeus and Juliette, Lukas coping in the hours after Jules's cleaning, Walker being informed of Jules's refusal to clean, and then finally we're back to Juliette as she leaves the airlock and slowly discovers that her death is not as imminent as she believed. I think there is a very good chance that the TV series will end the first season either with Jules leaving the silo OR with her finding the next silo once she's outside.
With either scenario, I could see these scenes (especially of Lukas and Walker) being used alongside Jules's ostracism from the silo. Seeing how her cleaning affects those she knows and loves could be very powerful imagery and could be both the basis for a season finale as well as a potential season premiere in season 2. While there isn't a lot here, we see more about Lukas and Walker and that since Jules has left the silo, they may be the only resistance left against the growing force of Bernard's evil presence. What I really loved about these chapters is Jules's slow realization that Walker and her friends had her back—they put together a suit that would keep her alive long enough to try to solve some of the mysteries of their lives in the silo. And her putting the pieces together when she goes outside is great as a quiet resistance to Bernard before a full revolution gets going.
Lines that should make the show:
Partway up the hill, she came to a pair of large rocks. Juliette started to dodge around them before she realized where she was, that she had followed the most gentle path up the crook of two colliding slopes, and here lay the most horrible lie of them all. Holston and Allison.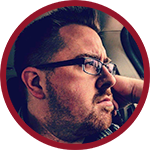 Will Swardstrom, speculative fiction author
Will Swardstrom is a speculative fiction author of multiple novels and many short stories on an indefinite hiatus from publishing due to teaching, family life, and an international pandemic. He read Wool in the summer of 2012 and has written multiple short stories in Hugh Howey's Silo Universe.
Follow him on: Amazon
Eamon Ambrose
The beginning of Part 4 is one of contrasts. We are treated to a flashback of the Nichols family and a young Jules attending a play (Romeus and Juliette) and also see the bazaar, one of the silo's marketplaces. This is a very different silo from what we've seen so far. Again, colour is used extensively here, and it seems to me that each time it is in this story (even if it's false), it represents hope. This will be an interesting scene to see played out. Through the next two chapters with Lukas and Walker, the silo is now discovering that something has gone awry with Juliette's cleaning. She has done something no one else has in the history of the silo—refused to clean. We're then taken to Juliette's POV of her walk outside, a pivotal point in the story that changes everything, for everyone.
After some discussion, the consensus is Season 1 will end either with Juliette refusing to clean, or her survival and discovery of the second silo. The more I think about it, the second silo is a much bigger deal from the point of view of a viewer seeing this story unfold for the first time. I don't think the existence of other silos will be talked about up to this point, and the conversation between Lukas and Bernard about it will be kept until after this.
Casting:
I've got a feeling we may see more flashbacks to Juliette's childhood than in the books, so her younger self and parents may be appearing more. I'd imagine the actors would be relatively unknown though from a casting point of view.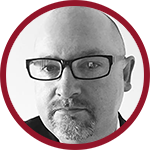 Eamon Ambrose, science fiction author
Eamon Ambrose is the author of the post-apocalyptic sci-fi serial Zero Hour and the novella Love and Other Algorithms, as well as several short stories published in Samuel Peralta's Future Chronicles and Daniel Arthur Smith's Tales From the Canyons of the Damned anthologies.
Crystal Watanabe
I'm a little torn on whether we'll see the flashback to the Romeus and Juliette play. On the one hand, I can see that being something used to fill time, and I could see it being used to show life in the silo in the past, and it's the kind of scene you can sort of see starting off a new season to frustrate people who are like BUT JULIETTE. On the other hand, if they do end the first season with Jules going over the hill, then starting off with Lukas is probably a better way to pick things up, because after the big drop of Bernard's transmission, people's minds will go to who she left behind and how the news of her non-cleaning hits the silo.
I can see Walker's chapter being expanded to include all of the down deep. I'm having a hard time deciding where they'll pick back up on Jules's POV, because it's possible we'll see some of Chapter 34 in Season 1, so I can see some reshuffling taking place. Like Jules getting to the point where she finds Holston and Allison, and then a cut to Bernard inside watching. So assuming they cut her POV for S1 off there, we'd probably see most of the start of S2 focused inside the silo, then a cut to Juliette finding another silo. Alternatively, I may have to amend my prediction of the final scene for S1, since they could have Bernard call on the radio, then have Jules spot the other silo, and that's the cliffhanger.
Lines that should make it in:
Walker: She's been set free?
Porter boy: Nosir. She refused!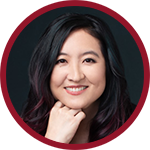 Crystal Watanabe, freelance fiction editor
Crystal Watanabe is the owner and lead editor of Pikko's House, writer of the weekly editors webcomic SimpleMarkup, creator of the Book Lovers Box®, and co-author of the Yum-Yum Bento Box cookbooks. A longtime fan of Wool, Crystal originally founded TheDownDeep.net in 2012. She lives in Honolulu, Hawaii, with her husband, three kids, and three dogs.
Samuel Peralta
Michael Crichton wrote his books with the cadence of the screen in mind. He was a polymath, a scientist who was skilled equally in the magic of books, film, and television. WOOL is constructed with a similar cinematic eye, and this collection of chapters is Hugh Howey's equivalent of "Last week, as you recall…" A summary of the last sequence of events as seen through the eyes of pivotal but minor characters from previous chapters, but whose shadows may loom larger in the future. If followed on screen, this is a perfect opening to a second season of WOOL, transitioning seamlessly from the first by reminding the audience of what happened while shifting the story into its new paradign: there is not one Silo, but many, and now, with Juliette, we get to explore this new universe.
Casting:
Douglas Booth played Romeo Montague and Hailee Steinfeld played Juliet Capulet in the 2013 film Romeo & Juliet, directed by Carlo Carlei. Let's have some fun and cast the two actors as WOOL's own Romeo and Juliet. Measure for measure, let's cast Claire Danes and her real-life husband Hugh Dancy as Juliette's mother and father. Claire and Hugh's daughter Rowan Dancy should be four or fiveyears old by the time season 2 of WOOL starts filming, so she'd be the perfect age to cast as the young Juliette. Wouldn't this all be cool?
Lines that should make the show:
There's so much that's internal in these chapters, but the little that's said out loud is so important.
Marsh: You'll be careful with that.
Lukas: I'll guard it with my life.
Walker: What do you mean, no cleaning? She's been set free?
Porter: Nosir. She refused!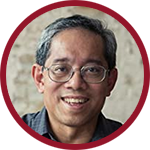 Samuel Peralta, bestselling author and editor
Samuel Peralta is a USA Today and Wall Street Journal bestselling author, series editor of the acclaimed Future Chronicles anthologies, editorial director for Gravity City digital magazine, and producer of the Emmy® award winning film Real Artists. He is the principal on the Lunar Codex mission launching time capsules carrying the work of over 3000 creative artists—including a story from Hugh Howey!—to the Moon.
And that's it! We hope you've enjoyed reading our show predictions for chapters 31–34. Join us next week for our analysis of Chapters 35–38. Reread along with us and comment below with your own predictions!