Welcome to week 10 of Through the Pages: Wool, a weekly discussion on various chapters in Wool as we reread the book in anticipation of the upcoming adaptation and log in our predictions on what will stay, what will go, what might be added, and what lines we want to see make it in. Will beloved small characters be cut? Merged? Will seemingly small characters gain a bigger role?
This week's piece covers chapters 35 through 38, continuing "The Unraveling." Join us as we make our way through the pages and comment with your own predictions!
Through the Pages: Wool will be published each week, covering a group of chapters in Wool. The six Through the Pages: Wool contributors will include five Wool veterans and one Wool newbie.
Please note that due to personal reasons, regular contributor Crystal Watanabe of Pikko's House will be on hiatus for this installment. Look for her contributions again in the coming weeks!
Angela Traficante
I'm so excited to find that this is the set of chapters where Lukas really comes into his own and shines. I think it will be incredibly important how Lukas's actor (and the director) choose to portray his assessment of Juliette's personal belongings, as well as how they frame his reaction to Bernard wanting him as his shadow. This is a bit of a turning point for Lukas, probably the first time in his life he's really been torn between anything, and I'd love to see a bit of understanding from him that everything is about to change forever—and he'll be a part of that. And not only that, but that his choice will be important and have an impact.
Similarly with Walker and the down deep. This is a turning point here too, possibly the first time many of these people have spoken aloud the traitorous thoughts that they may have held inside for years. Facial expressions, gestures, and musical cues will all be super important in shaping the change from continuous status quo year after year to chaos.
I honestly wouldn't be surprised if we leave Juliette's story for a while after the reveal of the other silo and all the dead bodies of its occupants. I'd love to see maybe a whole episode or two where we focus on Silo 18's issues and let Juliette's fate simmer in the back of the viewers' minds. It's clear now within the book that everyone's fate is not only being drawn together, but that the fate of the silos themselves is being drawn together, so I love the idea of using the destroyed silo as a looming threat while we watch Bernard freak out, and Lukas reassess his entire life, and Walker spur on a rebellion.
Lines that should make the show:
"I came because I heard. Jules. Out of sight. But it wasn't them in IT that figured nothing. I did it." (Walker)
"This is how it starts. This is how the uprising begins…" (Walker)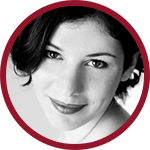 Angela Traficante, freelance editor and author
Angela Traficante is a freelance fiction editor, urban fantasy author, and general lover of all things fantasy and sci-fi. When she's not fiddling around with words, she's making time to travel, figure skate, and bake sweet treats. This is Angela's first time reading Wool.
Follow her on: Twitter | Lambda Editing
Will Swardstrom
The dam is breaking. With each additional chapter we see it. More and more and more the tension that had seemingly been building inside the silo for decades (or longer) is going to spring. Each of these chapters is just another small way that we see the strain of the system and how it's going to explode. We start with Lukas going through Juliette's room and finding pieces of her past that may or may not reveal more about our wayward protagonist. Then we switch to Jules at the new silo—finding the piles of dead bodies and a much more dire situation than what her silo looked like when she left. Will her silo get this bad? That's the question that nags us as we see her figure out how to get into the underground building. Walker's up next and we see the manic beginnings of an uprising as her support in the down deep knows that IT is corrupt and now they get to decide what to do about it. Finally, Lukas is back in IT… and Bernard is frantic. What happened… how did Jules get so far… what clues did she leave us? But in his frenetic energy, finally… a win for the good guys as Bernard decides to take on Lukas as his Shadow and potentially tell him everything. I loved these chapters for the building anticipation that comes with it. I think these will probably be in a season 2 of the show, but seeing the aftermath of Jules' escape could be lots of fun.
Lines that should make the show:
"I need a shadow, Lukas." Bernard's hand felt small in Lukas' own. He watched as his arm was pumped up and down. "I want you to be that man."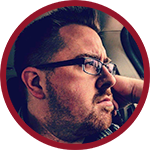 Will Swardstrom, speculative fiction author
Will Swardstrom is a speculative fiction author of multiple novels and many short stories on an indefinite hiatus from publishing due to teaching, family life, and an international pandemic. He read Wool in the summer of 2012 and has written multiple short stories in Hugh Howey's Silo Universe.
Follow him on: Amazon
Eamon Ambrose
This is really where Wool shifts gear. Not only do we have Juliette discovering another silo, but also we have Walker delivering information about Juliette's discovery to his peers that will inevitably lead to another uprising in silo 18. In the meantime, Bernard, incensed at the failed cleaning, takes Lukas even further under his wing. His blind trust of Lukas is somewhat odd, but he is now struggling with a potential loss of control, not to mention becoming somewhat unhinged, and he needs an ally. There's an interesting scene in IT where this happens, with Bernard losing his composure and lambasting Sims, his head of security. Juliette's harrowing entry into the new silo will be an interesting scene, not to mention the stark and haunting contrast of seeing the inside of a dead silo. The horror of what she discovers in he darkness should make for a chilling episode.
Lines that should make the show:
Walker's chilling line "This is how the uprising begins-" sets the stage for what's about to come, but it's not something he's proud of. He knows the consequences.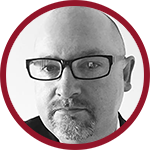 Eamon Ambrose, science fiction author
Eamon Ambrose is the author of the post-apocalyptic sci-fi serial Zero Hour and the novella Love and Other Algorithms, as well as several short stories published in Samuel Peralta's Future Chronicles and Daniel Arthur Smith's Tales From the Canyons of the Damned anthologies.
Peter Cawdron
"The bodies were everywhere…" Seeing one functioning silo and another in ruins sets up a nice juxaposition which Hugh Howey uses to full effect in the novel, so I suspect we'll see this play out in the series as well. In essence, we find ourselves exploring a dead silo while society begins unravelling in the original silo, threatening to plunge it into the same chaos. We simultaneously learn the same truths about the silos but from different perspectives, being life and death, hope and ruin.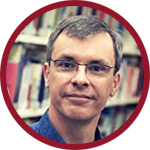 Peter Cawdron, bestselling science fiction author
Peter is the Australian science fiction author of the First Contact series of novels exploring the concept of humanity's first interaction with extraterrestrial life. He specializes in making hard science fiction easy to understand and thoroughly enjoyable. Peter is a fan of classic science fiction writers such as Philip K. Dick, Arthur C. Clarke and Michael Crichton, and their influence on his style and storylines is readily apparent.
Follow him on: Amazon
Samuel Peralta
Hugh's shifted the paradigm for this season of WOOL—Juliette lives! There are many Silos! Now it's time to ratchet up the tension.
And ratchet he does, beginning with Lukas rummaging through Juliette's things before handing them to Bernard, Juliette's agonized entry into the new Silo, the simmering revolt in Silo 18's Mechanical as witnessed by Walker and Knox, and the final turn of the screw in this part—Bernard's choice of Lukas as a shadow. This last twist ups the stakes tremendously. Where will Lukas's loyalty lie? With a woman he barely knew but fell in love with? Or with the Silo, whose current order under IT he will have pledged to protect? The reader—and the viewing audience—will be at the edge of their seat.
Casting:
So many of the secondary characters already cast (wrongly on my part, as it turns out!) are coming into play here. I'm starting to be wary about making my own casting decisions in parallel with real life.
Lines that should make the show:
So much of the first half of this section is internal monologue that will translate beautifully in a visual format—Lukas's search through Juliette's belongings, Juliette wading through the dead and her struggle in the new Silo's airlock. But the second half contains two telling sections that I think will make it through to final cut. First, Walker's sudden realization in Mechanical…
Walker: This is how it starts… This is how the uprising begins.
And Bernard's monologue that changes everything…
Bernard: You know why I've never taken a shadow? It's because I shudder to think of anyone else running this place. But I'll have to, one of these days… Silos have burned to the ground before because of one man's hubris. All it takes is improper planning, thinking you'll be around forever, but because one man disappears and leaves a sucking void behind, that's enough to bring it all down. (pause) Today is that day, I think. (pause) I need a shadow, Lukas. I want you to be that man.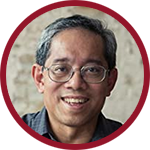 Samuel Peralta, bestselling author and editor
Samuel Peralta is a USA Today and Wall Street Journal bestselling author, series editor of the acclaimed Future Chronicles anthologies, editorial director for Gravity City digital magazine, and producer of the Emmy® award winning film Real Artists. He is the principal on the Lunar Codex mission launching time capsules carrying the work of over 3000 creative artists—including a story from Hugh Howey!—to the Moon.
And that's it! We hope you've enjoyed reading our show predictions for chapters 35–38. Join us next week for our analysis of Chapters 39–43. Reread along with us and comment below with your own predictions!