Welcome to week 5 of Through the Pages: Wool, a weekly discussion on various chapters in Wool as we reread the book in anticipation of the upcoming adaptation and log in our predictions on what will stay, what will go, what might be added, and what lines we want to see make it in. Will beloved small characters be cut? Merged? Will seemingly small characters gain a bigger role?
This week's piece covers chapters 15 through 17. Join us as we make our way through the pages and comment with your own predictions!
Through the Pages: Wool will be published each Thursday, covering a group of chapters in Wool. The six Through the Pages: Wool contributors will include five Wool veterans and one Wool newbie.
Will Swardstrom
This is the end of the second short story of five that comprises the WOOL Omnibus, and it's the first one that Hugh Howey wrote after the massive success of the first WOOL Kindle book. As such, he had to kneecap us at some point, and at the very end of Proper Gauge, we get it good. He wasn't afraid to kill the silo's sheriff in the opening chapters of the book, and he was sure to let us know he wasn't afraid to kill off anyone around 20 percent in when Mayor Jahns slowly slips away from Marnes there in the doctor's office.
We got comfortable with Jahns and Marnes and fell into an easy rhythm with them as they went up and down the stairs of the silo. We got comfortable with them and rooted for them as a couple and with them as they verbally sparred with the IT Department. But as we soon found out, that was too much for Bernard.
But it does bring up a lot of questions heading into Part 3 of the book: Was the water intended for Jahns or Marnes? How does Marnes react? Who is the next mayor? How does Juliette handle this changing situation? Is she still the next sheriff since Jahns never made it all the way back to her office? There are so many questions at play, and while all those are floating around, the POV shifts back to Jules as she tries to get Mechanical back in working order before she departs for the upper levels.
It's interesting that in one way, the power is now fixed for the silo thanks to Juliette and her skills with the machinery, but the political power of the silo is quite broken and the rest of the book will definitely show whether Jules is up to the task of repairing this kind of power. How will all this play out in the show? Pretty well I'd say. I imagine they'll milk the Jahns and Marnes relationship a bunch so when she dies, just about in his arms, it is traumatic for him and the audience. I loved the way the news trickled down the silo at the very end, and I hope we see it in the show almost as a wave that washes over the silo, leaving a power vacuum in its wake.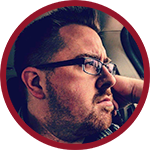 Will Swardstrom, speculative fiction author
Will Swardstrom is a speculative fiction author of multiple novels and many short stories on an indefinite hiatus from publishing due to teaching, family life, and an international pandemic. He read Wool in the summer of 2012 and has written multiple short stories in Hugh Howey's Silo Universe.
Follow him on: Amazon
Eamon Ambrose
This is a heartbreaking but pivotal moment in the story. We now know the lengths Bernard will go to to get what he wants and just how treacherous he is. I think some backstory in the form of flashbacks for Jahns and Marnes will be introduced before the final scene to make it even more tragic. Hugh did something really clever with these two characters, making them two instantly likeable, decent people. The fact that there's a hint of romance between them makes them even more endearing, and Jahns's demise all the more tragic, coupled with the fact that the poison that kills her was meant for Marnes, so not only has Marnes lost the woman he loves at the very moment when their relationship has shifted to a new level, when he finally gets all he's ever wanted, but the fact that it should have been him is just devastating.
Meanwhile in Mechanical, Juliette is making the most of the power holiday to get the generator back online. We briefly see Shirley and Marck again before news of Jahns's death filters down just as they celebrate the successful repair.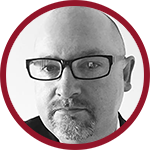 Eamon Ambrose, science fiction author
Eamon Ambrose is the author of the post-apocalyptic sci-fi serial Zero Hour and the novella Love and Other Algorithms, as well as several short stories published in Samuel Peralta's Future Chronicles and Daniel Arthur Smith's Tales From the Canyons of the Damned anthologies.
Crystal Watanabe
I mentioned before that it's been a long time since I read Wool, so this has been a great refresher for me. For some reason, I had thought that both Marnes and Jahns drank from the canteen, so that was a bit of a surprise for me. I can see this happening at around episode 3 or 4, possibly 5, depending on how much expansion they do to worldbuild. It sounds mean, but I really want new viewers to become attached to Jahns so that her death is felt much more. In a book, you can very easily become attached to a character through narration, which I think is why we could so easily fall in love with her in very little book.
This is not as easy a feat in a TV show format, which is why I think her story will have to be stretched out across several episodes—and then in plunges the knife of loss! <evil laugh> Kidding. Sort of. Anyway, I have no doubt that they'll play up Bernard, and I do think we'll get a brief glimpse of Lukas during his little tantrum. I'm looking forward to how they choose to portray Bernard.
It's a tiny scene, but I hope they put in the little girl reading the picture book. I had commented in a post of Hugh's somewhere that I'd love to see his picture book Misty the Proud Cloud make an appearance, and this would be a great time to do it! I think Juliette turning the generator on and then learning about what happened is a great way to tease the next episode, something that shows nowadays rely on more and more, so my guess is that will be mostly intact.
Casting:
For Lukas, I'm not really sure yet, since I can't remember off the top of my head what he's described as looking like, so I'll wait for future installments to lodge a guess.
Lines that should make it in:
Bernard: I won't sign it.
Jahns: Then next time, I won't ask.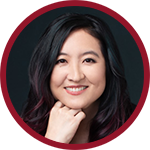 Crystal Watanabe, freelance fiction editor
Crystal Watanabe is the owner and lead editor of Pikko's House, writer of the weekly editors webcomic SimpleMarkup, creator of the Book Lovers Box®, and co-author of the Yum-Yum Bento Box cookbooks. A longtime fan of Wool, Crystal originally founded TheDownDeep.net in 2012. She lives in Honolulu, Hawaii, with her husband, three kids, and three dogs.
Samuel Peralta
After calling Jules to adventure, the climb back up for Marnes and Jahns becomes an exhausting punctuation of the size of the Silo. The shared journey, the companionship, the exhaustion, all conspire towards a long-foreshadowed love scene that will definitely be embraced by the AppleTV adaptation.
Haunted by past relationships, it will be achingly sweet and quickly alert the viewer that something tremendous and tragic is in store—such a union cannot last, and sooner or later it will end in tragedy. How will it end? The confrontation when they return to the IT level and Bernard refuses to confirm Jules's appointment as the new sherriff—that sinister confrontation hints broadly as to what is to come.
Then suddenly, without warning, it happens. Viewers will be shocked as yet another major character (and major actor casting) is taken off the table. But the story continues, because we close with Jules triumphantly ending one stage of her life—her life in Mechanical—to begin anew in another role, in another chapter of WOOL.
Casting:
I wouldn't want to alert folks too much to the importance of Lukas to later chapters at this stage, but we also need someone capable. A stealth actor with range. Perhaps a person of color. I'm going to go out on a limb and call for either John Cho or Harry Shum Jr.
Lines that should make the show:
Bernard: I won't sign it.
Jahns: Then next time, I won't ask.
Bernard: "You think you'll outlive another sheriff? Why do I somehow doubt that?"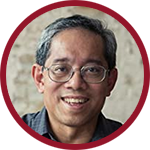 Samuel Peralta, bestselling author and editor
Samuel Peralta is a USA Today and Wall Street Journal bestselling author, series editor of the acclaimed Future Chronicles anthologies, editorial director for Gravity City digital magazine, and producer of the Emmy® award winning film Real Artists. He is the principal on the Lunar Codex mission launching time capsules carrying the work of over 3000 creative artists—including a story from Hugh Howey!—to the Moon.
Peter Cawdron
Re-reading WOOL and thinking about it as a TV series, I'm expecting the screenwriters will draw upon the material to expand the dialogue. There are parts of the story that cry out for a discussion between two characters. It works well in book form but could never be portrayed on the screen in quite the same way.
For example: "What was it all about, this life they lived un underground confines? What was out there, over those hills? Why were they here? And for what purpose? Had her kind built those tall silos crumbling in the distance? For what? Why had Holston, a reasonable man… been thinking to want to leave?"
To my mind, these are the questions that drive the story forward. Although the immediate concern is a murder, it's against this backdrop that it unfolds. I'm thinking the scriptwriters are going to expand upon this to build the overarching story arc. I suspect sections like this will be handled as perhaps diary entries or conversations with a close friend.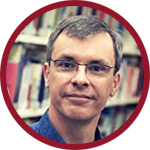 Peter Cawdron, bestselling science fiction author
Peter is the Australian science fiction author of the First Contact series of novels exploring the concept of humanity's first interaction with extraterrestrial life. He specializes in making hard science fiction easy to understand and thoroughly enjoyable. Peter is a fan of classic science fiction writers such as Philip K. Dick, Arthur C. Clarke and Michael Crichton, and their influence on his style and storylines is readily apparent.
Follow him on: Amazon
Angela Traficante
Wool just won't let up on the drama! As heartbreaking and hard-hitting as it was, I loved the juxtaposition between the development of Jahns and Marnes's sweet relationship, and the sudden devastation of Jahns's death. It was extremely impactful that their closeness was, in a way, her downfall.
There's a lot of silent communication in these chapters—the relationship between Jahns and Marnes, Jahns's death and seeing what's going on around her as she slips away, Juliette learning about what happened. I hope all of that is preserved in the TV show, because I think it's cinematically beautiful and a way to add variety and texture to the shots.
When it comes to the end of this part, I expect the cinematography to do some cuts here between Bernard, Jahns, and Juliette as these chapters come to their unfortunate climax, cementing the "sides" of the story and the idea that something fishy is definitely going on with IT. There is no way Jahns's death won't be discovered to be murder, so how the new sheriff goes about tackling that will be an interesting conflict indeed. I'm looking forward to seeing Juliette versus Bernard. The idea of both literal and metaphorical "power" is starting to come through very strongly in the novel. I expect there will be a constant struggle when it comes to that, and also the very definition of what "power" itself is. These first few episodes of the TV show have a chance to lay the foundations for that dynamic.
Casting:
We briefly see Lukas in this chapter! Although I'm the Wool newbie in this read-along group, I did peek a little ahead and saw that Lukas will be important. Is it cheating to vote for Timothee Chalamet as Lukas? And while I know he's a little old for the role, my mind also went to Donald Glover after his performance in The Martian.
Lines that should make the show:
Bernard: "Whatever it takes to power their decrepit legs out of here and back to wherever it is they belong."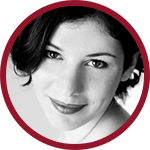 Angela Traficante, freelance editor and author
Angela Traficante is a freelance fiction editor, urban fantasy author, and general lover of all things fantasy and sci-fi. When she's not fiddling around with words, she's making time to travel, figure skate, and bake sweet treats. This is Angela's first time reading Wool.
Follow her on: Twitter | Lambda Editing
And that's it! We hope you've enjoyed reading our show predictions for chapters 15–17. Join us next week for our analysis of Chapters 18–21. Reread along with us and comment below with your own predictions!