Welcome to week 3 of Through the Pages: Wool, a weekly discussion on various chapters in Wool as we reread the book in anticipation of the upcoming adaptation and log in our predictions on what will stay, what will go, what might be added, and what lines we want to see make it in. Will beloved small characters be cut? Merged? Will seemingly small characters gain a bigger role?
This week's piece covers chapters 8 through 10. Join us as we make our way through the pages and comment with your own predictions!
Through the Pages: Wool will be published each Thursday, covering a group of chapters in Wool. The six Through the Pages: Wool contributors will include five Wool veterans and one Wool newbie.
Peter Cawdron
The mayor and the deputy conduct background checks on Jules, our protagonist. She's intelligent, diligent, and conscientious, but she's a reluctant hero. Trust is hard won in the silos. Power is greeted with suspicion. There are factions within the silo, and we meet Bernard the head of IT. In a world where space is at a premium, the IT revels in conference rooms and grand entranceways. Although, technically, the mayor is in charge, it's clear Bernard doesn't see it that way and conflict begins to build. This is something that will only intensify over time.
Lines that should makes the show:
"Been a long time since we had a lass for a sheriff."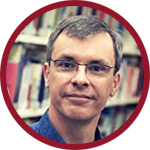 Peter Cawdron, bestselling science fiction author
Peter is the Australian science fiction author of the First Contact series of novels exploring the concept of humanity's first interaction with extraterrestrial life. He specializes in making hard science fiction easy to understand and thoroughly enjoyable. Peter is a fan of classic science fiction writers such as Philip K. Dick, Arthur C. Clarke and Michael Crichton, and their influence on his style and storylines is readily apparent.
Follow him on: Amazon
Angela Traficante
Have I mentioned that I love the imagery of knitting? I hope that's a continued theme in the novel, and that it gets pulled into the TV series. While I haven't nailed down the exact meaning (or meanings) of its inclusion, it's obviously important. I'd love for the TV series to keep the opening shots here the same, especially if they can incorporate this idea of ancient artifacts handed down from generation to generation, which seems like it will be another important theme going forward.
There's a lot to read between the lines so far, which I expect the TV show to lean into, but I like that we're opening up the world a bit in this next part. I'm excited to see more of the silo and potentially explore characters who won't die off immediately! And I'm really intrigued by how the show will choose to show the literal and metaphorical distance between the top, middle, and bottom parts of the silo. This journey that Jahns and Marnes are taking is the perfect opportunity to explore the difference in the culture of the levels—accents, styles, clothes, work schedules, lightning, and so much more.
The scene I'm most looking forward to is the introduction of Bernard, and how he and Jahns interact. There's so much going on between the two of them, but the mystery and guessing is part of the fun of exploring a story. The fact that Bernard ushers them away so quickly will definitely draw a lot of attention from the audience, not to mention IT's very clear secrecy. I'm picturing giving viewers a small glimpse of what's inside and intriguing them with a sight so very different from the rest of the silo, full of advanced and gleaming servers and devices.
Casting:
Now that I know she'll be a major character, my mind is on Jahns, and I'm trying to imagine her perhaps played by Julianne Moore, Angela Bassett, or Tilda Swinton. Someone who can bring some serious gravitas to the role. And this may be a really oddball pick, but I'm loving the idea of Joseph Gordon-Levitt for Bernard. Or maybe Daniel Dae Kim? Someone thin, tall, and capable of that calculating menace that seems to be necessary for him.
Lines that should make the show:
"Never figured to outlive so many. Sure as sin don't see me outliving you."
"Jules is your girl."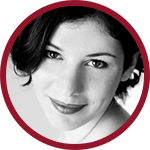 Angela Traficante, freelance editor and author
Angela Traficante is a freelance fiction editor, urban fantasy author, and general lover of all things fantasy and sci-fi. When she's not fiddling around with words, she's making time to travel, figure skate, and bake sweet treats. This is Angela's first time reading Wool.
Follow her on: Twitter | Lambda Editing
Will Swardstrom
So chapter 8 is essentially the start of the second of five short stories that makes up the WOOL Omnibus. Since our two main characters from the first story—Holston and Allison—are both dead at this point, we're shifting to our main protagonist, Juliette. But to get to Jules, we need to do a lot of setup and silo exploration, so Mayor Jahns and Deputy Marnes serve as temporary main characters in the interim.
To be honest, it's a little bit of a bold choice for Howey here as both Jahns and Marnes are definitely older and aren't exactly the young and beautiful characters that Hollywood loves to focus on. We get a lot of hints about a previous relationship between the two that was never fully pursued, so the audience is treated to two characters who have each other's backs as they head down the silo. These chapters are crucial in many ways – we meet Jules' emotionally distant father and Bernard, the IT Director, who certainly seems to think he's leading a shadow government of sorts in our little silo. We also see the literal depths of their home and how far humanity had to go to save themselves from whatever mysterious apocalypse befell them.
While I think these are very important scenes for the book and the show, I could definitely see them incorporating some of this in different ways—flashbacks with Jules's father, for example, or a meeting with Bernard up in Jahns's office. By the time we finish these three chapters, I think the audience is probably starting to realize that there are many, many secrets of the silo, and Bernard keeps a lot of those secrets, especially after he tried to hire his own choice for sheriff over Mayor Jahns's head.
Casting: Dr. Nichols: Like I said above, you need someone who can be emotionally distant. The man will need to be older and an authority figure as well, so I'll pick Brendan Gleeson. I think he could be great and he kinda looks like Rebecca Ferguson a bit.
Bernard: Based on description and personality, I first was hedging towards John Malkovich, but I think Toby Jones would be a fantastic choice or maybe even Andy Serkis.
Lines that should make the show:
Jahns and Marnes:
"Think of it as a goodwill mission," she said.
"I'm gonna think of it as a fact-finding raid," Marnes muttered.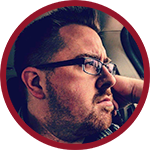 Will Swardstrom, speculative fiction author
Will Swardstrom is a speculative fiction author of multiple novels and many short stories on an indefinite hiatus from publishing due to teaching, family life, and an international pandemic. He read Wool in the summer of 2012 and has written multiple short stories in Hugh Howey's Silo Universe.
Follow him on: Amazon
Eamon Ambrose
Here's where our story starts in earnest. In the aftermath of Holston's cleaning, a vacuum now exists in the sheriff's office, and it is down to Mayor Jahns to decide his successor. There should be some nice visual touches to the opening here, with Jahns knitting by the wallscreen, maybe a macro shot of the needles and wool in action. Now that I think of it, that would make a great title sequence for the show—you're welcome, Apple!
We're also introduced to the odd but sweet relationship between Jahns and Marnes, which although it may seem mostly professional on the surface, soon becomes obvious that it is much more, although neither seems to have ever acted on their mutual affection. This is a strange time in the silo, after a cleaning where people are letting off steam. As Jahns and Marnes make their way down to Mechanical, there's an interesting contrast between descending and ascending the silo's stairway compared to Holston's upward climb. Jahns likens it to drowning, a spiraling downward, knowing the ease of the descent will be punished by the trip back up. We are given a brief tour of the silo as they descend, eventually meeting Juliette's estranged father Peter in the nursery, and getting some background into Juliette's reasons for moving to mechanical.
Next stop is the infamous IT, as we are introduced to the equally infamous and instantly unlikeable IT head, Bernard. While the true level of Bernard's villainy is not yet obvious, it's clear he's someone used to getting what he wants, and the conflict between him and Jahns leaves Bernard aggravated at not being able to handle the situation. It's a great scene between them both and shows just how tough Jahns is.
Casting:
Main choice for Bernard here for me is Vincent D'Onofrio. He'd be perfect. Alternatively, and probably closer physically, maybe Toby Jones. For Peter Nichols, I'd love to see Bryan Cranston.
Lines that should make the show:
"Going down ain't a problem for me. It's the going back up I can't stand."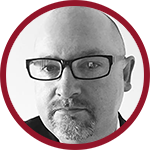 Eamon Ambrose, science fiction author
Eamon Ambrose is the author of the post-apocalyptic sci-fi serial Zero Hour and the novella Love and Other Algorithms, as well as several short stories published in Samuel Peralta's Future Chronicles and Daniel Arthur Smith's Tales From the Canyons of the Damned anthologies.
Crystal Watanabe
It's funny rereading "Proper Gauge" again, this time with actual knitting knowledge. When I first read Wool, I didn't fully grasp all the various terms, but now things like "This was her favorite part, casting on. She liked beginnings." have new meaning for me. And as someone who currently has almost forty knitting projects in progress, you could say that casting on is my favorite part too. I also happened to pick up that she's knitting with cotton, not wool, which was something I'd actually been wondering about the past few weeks, given the title of the book. But I couldn't remember if the silo had animals at all, much less sheep for wool.
It's been years since I read Wool, but the very distinctive change in tone from Holston to Jahns was still just as enjoyable to experience now. You can feel the advanced years in her narrative voice. I would love to see this episode open with her knitting uptop. While it's possible we'll see Jahns and Marnes cut, I somehow don't think they'll take them out. As with Holston, I think we'll end up with Proper Gauge comprising an entire episode, as it would give the show a convenient way to worldbuild, just like it did for the book. A slow descent into the silo would be like a tour, and stops at important floors are a good way to bring important departments into a brief focus.
The only problem there is that it's a bit of a slow sort of storyline for a second episode, and so I think we may see some expansion here before they head down to Mechanical. Perhaps they'll expand on the post-cleaning activity that's briefly mentioned. The descent into the silo might end up being better as a third episode, which might then throw viewers off as to the fate of Jahns and Marnes. Either way, the IT meeting with Bernard will be crucial in setting up the political tension and power structure of the silo, and I'm looking forward to that. I think we'll see Peter Nichols, even though Juliette's tragic family backstory could be relayed through a report, because it's a peek into the population aspect of the silo.
Casting:
For Peter Nichols, someone large and intimidating with a rather flat demeanor and yet can also smile and seem to have a rarer, kinder side since the man is in charge of babies. The first person that comes to mind is Stellan Skarsgard. For Bernard, I would love to see Jason Isaacs. He was just AMAZING in The OA, one of my all-time favorite shows, and since he was a huge OA nerd, I would love to see him become sucked into the world of the silos. He's got the perfect look of a devious smart guy, and he's a fantastic actor.
Lines that should make it in:
It's not technically a line of dialogue, but I'd like to see this make it into a spoken line: "We weren't supposed to live like this."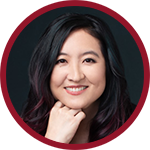 Crystal Watanabe, freelance fiction editor
Crystal Watanabe is the owner and lead editor of Pikko's House, writer of the weekly editors webcomic SimpleMarkup, creator of the Book Lovers Box®, and co-author of the Yum-Yum Bento Box cookbooks. A longtime fan of Wool, Crystal originally founded TheDownDeep.net in 2012. She lives in Honolulu, Hawaii, with her husband, three kids, and three dogs.
Samuel Peralta
Viewers already know that the first casting (see what I did there?) for the WOOL adaptation is Rebecca Ferguson as Juliette. So when Marnes presents Jahns with his folder of candidate replacements for Holston, viewers will have been primed to expect Juliette, his first choice, to eventually take center stage. The mayor's journey to meet her face-to-face, and check-in with Juliette's father, and with Bernard, will hold up nicely in its double purpose to advance the story and to provide the audience with a more complete view of the silo.
At this time, viewers would have already been shocked by the one-two punch of Allison and Holston's deaths in the first episode(s) of WOOL, and the passive-aggressive confrontation with IT's Bernard on Juliette's candidacy for sheriff will increase that tension with the anticipation that perhaps Marnes or Jahns—or both—will not survive.
Casting:
Scottish actor Iain Glen would be one of my top choices to play Juliette's father, Dr. Peter Nichols. IT's Bernard is a more difficult choice for me. Toby Jones definitely came to mind, but I'd lean toward Lars Mikkelsen or his brother Mads Mikkelsen—either could pull off this complex character, I would think. We shall see.
Lines that should make the show:
I adore the verbal fencing match between Jahns and Bernard as they discuss Juliette's candidacy. It's a foreboding of the struggle between moral power and raw power, between good and evil. Every lunge and riposte in the conversation is perfectly executed in the book, and I'd love to see most of it intact on screen.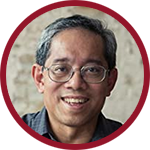 Samuel Peralta, bestselling author and editor
Samuel Peralta is a USA Today and Wall Street Journal bestselling author, series editor of the acclaimed Future Chronicles anthologies, editorial director for Gravity City digital magazine, and producer of the Emmy® award winning film Real Artists. He is the principal on the Lunar Codex mission launching time capsules carrying the work of over 3000 creative artists—including a story from Hugh Howey!—to the Moon.
And that's it! We hope you've enjoyed reading our show predictions for chapters 8–10. Join us next week for our analysis of Chapters 11–14. Reread along with us and comment below with your own predictions!