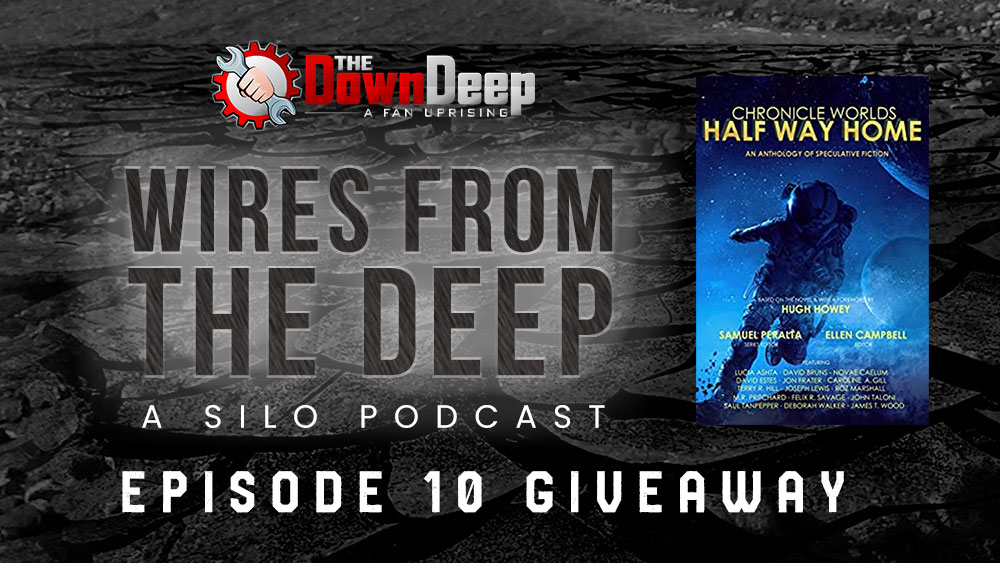 This week on Wires from the Deep, we're giving away an ebook copy of Chronicle Worlds Half Way Home, an anthology of speculative fiction set in the world of Hugh Howey's Half Way Home. This anthology was curated by series editor Samuel Peralta and features stories by fifteen different authors and will be released on Monday, June 19.
For entries in the giveaway, you can do the following:
Sample text: Check out #wiresfromthedeep Episode 10 "The Silo Always WIns" https://wiresfromthedeep.podbean.com/e/friends-of-the-silo/ #silo
Once you have done so, comment here with the link to your social media post (must be publicly accessible for verification purposes). If you're entering via podcast review, please comment with the platform your review is on and the name used to review.
Multiple entries are acceptable, but only one entry will be accepted per social media or podcasting platform.
Winners will be drawn at random and will be contacted via email.