Welcome to week 12 of Through the Pages: Wool, a weekly discussion on various chapters in Wool as we reread the book in anticipation of the upcoming adaptation and log in our predictions on what will stay, what will go, what might be added, and what lines we want to see make it in. Will beloved small characters be cut? Merged? Will seemingly small characters gain a bigger role?
This week's piece covers chapters 44 through 48, as we continue with "The Unraveling." Join us as we make our way through the pages and comment with your own predictions!
Through the Pages: Wool will be published each week, covering a group of chapters in Wool. The six Through the Pages: Wool contributors will include five Wool veterans and one Wool newbie.
Please note that due to personal reasons, regular contributor Eamon Ambrose will be on hiatus for this installment. Look for his contributions again in the coming weeks!
Crystal Watanabe
Juliette's encounter with Solo is something I'm really looking forward to in the show because that conversation is just one more broadening of Jules's understanding of the world both before and now, only now it's through time, when she learns how long he's been living by himself. I can actually see them pulling from Shift for this episode, to show some flashbacks of Solo's time and the history of the fall of his silo. I think it makes more sense to focus mostly on Jules and Solo for an episode, but returning to the uprising after that little mini story concludes, ending with Lukas and Bernard and the directive for "In the Case of a Failed Cleaning" would be a great cliffhanger for an episode.
Casting:
Since I just saw him in The Adam Project, I could see Mark Ruffalo being a good Solo. He's got that confused older man act down from the MCU, and he's also got the friendly face that goes with Solo's personality.
Lines that should make the show:

"Killing a man should be harder than waving a length of pipe in their direction. It should take long enough for one's conscience to get in the way."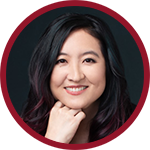 Crystal Watanabe, freelance fiction editor
Crystal Watanabe is the owner and lead editor of Pikko's House, writer of the weekly editors webcomic SimpleMarkup, creator of the Book Lovers Box®, and co-author of the Yum-Yum Bento Box cookbooks. A longtime fan of Wool, Crystal originally founded TheDownDeep.net in 2012. She lives in Honolulu, Hawaii, with her husband, three kids, and three dogs.
Peter Cawdron
At this point in the novel, there's a disconnect in the story. Those in the original silo assume Juliette's dead (and with good reason, given their toxic world), while Juliette descends into a dead silo that mimics her own in every way. Originally, WOOL was released in a serialised format, with one section (novella) being released every month or so. Roughly a year later, it was combined into an omnibus that became the novel we know today. A consequence of that is it has always been stories within a story. This becomes apparent as we explore the dead silo and find that it's not entirely abandoned. Solo is a tragic character. He's a survivor—and that leaves us wondering what it means to survive in this world. Is it a choice between dying and going mad? Juliette has to confront this as she begins learning about the world before and beyond the silos, getting her first glimpse of reality. She begins to see it wasn't just the suit visor that lied to her. Everything in her world is set up to mislead and control her.
Lines that should make the show:
"Killing a man should be harder than waving a length of pipe in their direction. It should take long enough for one's conscience to get in the way." (Although this is narrative rather than speech, I hope it makes it into the series as it highlights the contradiction of 'self-defense' using firearms. This is a polarizing topic in the US. It would be interesting to see it challenged within WOOL as a series as it would provoke thought and discussion.)

—"And tell me, where will you be, Knox of Mechanical, when the bombs fly? When these men and women who look up to us are facing their gravest test, where will you be?"
—"You know where."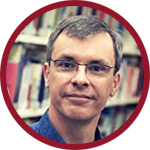 Peter Cawdron, bestselling science fiction author
Peter is the Australian science fiction author of the First Contact series of novels exploring the concept of humanity's first interaction with extraterrestrial life. He specializes in making hard science fiction easy to understand and thoroughly enjoyable. Peter is a fan of classic science fiction writers such as Philip K. Dick, Arthur C. Clarke and Michael Crichton, and their influence on his style and storylines is readily apparent.
Follow him on: Amazon
Angela Traficante
Although I know things are building up for the rebellion in Mechanical and Lukas's discovery of the secrets of the silos, I think the stars of these chapters are Juliette and Solo. The deep and resounding stillness that Juliette experiences as she wanders through the dead silo for days is only magnified when she meets Solo and realized he has been experiencing the same thing for literal years.
Continuing off the last set of chapters, I think lingering shots of the emptiness, cold lighting, and judicious music and sound effects meant to emphasize silence will be pivotal in crafting the mood. It will be especially important to have that for Juliette and Solo, since I think things will very quickly get loud and intense in Mechanical, so the show can use the noise and crowd there to highlight Juliette and Solo's isolation even more.
Something else that stands out in these chapters is the rot of bodies, food, and all the organic things in Juliette's new silo. Again, it's a literal representation of what could happen to her old home—rotting and fading away. It's also obviously thematic when it comes to the intrinsic problems of silos, of people, and of the disasters they create for themselves. I think it will be pretty important to demonstrate the visual decay and decomposition, as well as Juliette's reaction to it.
Casting:
I picture someone like Hugh Jackman or Mark Ruffalo for Solo. Someone in their 50s, gruff, scraggly, with a lot of gravitas, who can stand up against Rebecca Ferguson's outstanding acting.
Lines that should make the show:

"And tell me, where will you be, Knox of Mechanical, when the bombs fly? When these men and women who look up to us are facing their gravest test, where will you be?" (McLain)
"In the event of a failed cleaning: Prepare for war."
"We are the seeds. This is a silo. They put us here for the bad times." (Solo)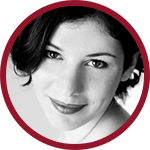 Angela Traficante, freelance editor and author
Angela Traficante is a freelance fiction editor, urban fantasy author, and general lover of all things fantasy and sci-fi. When she's not fiddling around with words, she's making time to travel, figure skate, and bake sweet treats. This is Angela's first time reading Wool.
Follow her on: Twitter | Lambda Editing
Will Swardstrom
This is a major point in the books… the dam is breaking, and we're seeing the early stages for both Juliette and Knox in their new lives. For Juliette… what is life like in a different silo, a silo where something went wrong? The visceral language Hugh uses when she's tripping over bodies and discovering what's inside is brutal and wonderful. Then the issue of her suit and getting it off before the suit ends up killing her after all.
As for Knox… man, that scene with "In Case of a Failed Cleaning: Prepare for War." The closing lines of that particular chapter in this set seems to confirm what Hugh has been setting up ever since Jules stepped outside the silo… or even since Holsten went outside. War is coming and the entire silo is in danger.
I love seeing Lukas being thrown into the deep end with Bernard and seeing him learn these things for the first time…just as the audience does as well. Aside from that, of course, Jules' trip to the other silo is terrifying and energizing. The concept of an entire structure devoid of people… or is it? The terror of almost dying, to surviving possibly long enough to die of starvation, to finding out that there is one other person. I gotta be honest, I'm not sure I'd do what she did in tracking Solo down. I'd probably run the other way and hope he never found me. Solo's story is almost like this worst-case scenario of the silo. Of course, death is horrible… but is complete and utter aloneness in a gigantic metal post-apocalyptic tube better?
Casting:
I think someone with a comedic background who wants to go into dramtic acting could be amazing here as Solo. Like an Andy Samberg or maybe like a James Marsden—as long as we hook them up with a crazy beard. Of course, Will Forte kinda pulled off this part a little already with his show The Last Man on Earth, so maybe we just shift him over to the silo?
Lines that should make the show:

"We have cause for more hope than they'll dare give us. There's more at our disposal to broaden our horizons than that."
"We need to keep in mind the after," McLain said. "After you've bludgeoned some people to death and the blood is dripping through the grates, what then? Do you want people living in fear of that happening again? Or of whatever you put them through to get there?"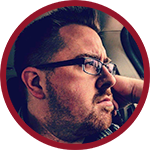 Will Swardstrom, speculative fiction author
Will Swardstrom is a speculative fiction author of multiple novels and many short stories on an indefinite hiatus from publishing due to teaching, family life, and an international pandemic. He read Wool in the summer of 2012 and has written multiple short stories in Hugh Howey's Silo Universe.
Follow him on: Amazon
Samuel Peralta
Momentum is taking me through the next chapters like a steam locomotive. I've read this all before, and yet the Juliette's journey through the devastated silo is a real descent into the circles of Dante's Inferno, a hellscape of almost unthinkable proportions. This half-broken machinery, the decaying farms, the emptied living quarters – all these are a premonition of what the future might hold in Juliette's own silo, and therefore what is at stake. And yet, in this wilderness where there first seems no sign of hope, there is one, in the form of Solo. He is a chance to discover what actually happened that led to the devastation, and also a sign that survival may not be unattainable.
Casting:
I picture Jeff Bridge's Fisher King in the role of Solo—grizzled, scraggly, with the mileage of life showing. Or Hugh Jackson's tired Wolverine, battle-scarred and weary. Who would be the equivalent now? Let's up the stakes a bit and cast… Jared Leto.
Lines that should make the show:
McLain: "And tell me, where will you be, Knox of Mechanical, when the bombs fly? When these men and women who look up to us are facing their gravest test, where will you be?"
Knox: "You know where I'll—"
McLain: "Damn straight. And you'd better well know that I'll see you there."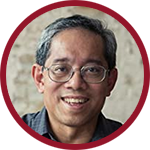 Samuel Peralta, bestselling author and editor
Samuel Peralta is a USA Today and Wall Street Journal bestselling author, series editor of the acclaimed Future Chronicles anthologies, editorial director for Gravity City digital magazine, and producer of the Emmy® award winning film Real Artists. He is the principal on the Lunar Codex mission launching time capsules carrying the work of over 3000 creative artists—including a story from Hugh Howey!—to the Moon.
And that's it! We hope you've enjoyed reading our show predictions for chapters 44–48. Join us next week for our analysis of Chapters 49–52, the end of "The Unraveling." Reread along with us and comment below with your own predictions!