Welcome to week 13 of Through the Pages: Wool, a weekly discussion on various chapters in Wool as we reread the book in anticipation of the upcoming adaptation and log in our predictions on what will stay, what will go, what might be added, and what lines we want to see make it in. Will beloved small characters be cut? Merged? Will seemingly small characters gain a bigger role?
This week's piece covers chapters 49 through 52, as we end "The Unraveling." Join us as we make our way through the pages and comment with your own predictions! The six Through the Pages: Wool contributors will include five Wool veterans and one Wool newbie. With the end of this part and the coming TV series, we will be taking an extended break after this week's installment.
Please note that due to personal reasons, regular contributor Eamon Ambrose will be on hiatus for this installment. Look for his contributions again when we resume our analysis later in the year!
Will Swardstrom
Chills. This is one of the things that really stuck out in my memory from the first time I read WOOL—the moment that Juliette got on the wire and talked to Bernard and we get that confirmation that not only are there multiple silos, but that those silos talk to each other. Wow. Literally game-changing for the book. At the time this was written, it was the end of the fourth short story that was all tied together, but this moment really opened everything up so we could, of course, end this book with a fifth part, as well as set the stage for the entirety of SHIFT and DUST. The duality of Jules' story alongside the madness of the uprising in her home silo really set the stage for that moment. I do love Solo and find him even more fascinating this read-through than I did the first time I read the book.
Casting:
I think someone with a comedic background who wants to go into dramatic acting could be amazing here as Solo. When I think old farmer, I think James Cromwell (maybe due to his time as the farmer from Babe), and he could do a great job in that role, of course.
Lines that should make the show:

"Shut up and listen, Bernard. Just shut the f*** up and listen to me very carefully." Bernard waited. He could taste the copper of his own blood in his mouth. "I'm coming for you. I'm coming home, and I'm coming to clean." —Jules and Bernard at the end of this section.
This could be iconic. Really framing the entire name of the book in one statement.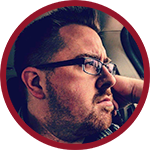 Will Swardstrom, speculative fiction author
Will Swardstrom is a speculative fiction author of multiple novels and many short stories on an indefinite hiatus from publishing due to teaching, family life, and an international pandemic. He read Wool in the summer of 2012 and has written multiple short stories in Hugh Howey's Silo Universe.
Follow him on: Amazon
Crystal Watanabe
I think we'll probably get to see at least an entire episode dedicated to the attack on IT, though I can't really guess at what starting and ending points it'll be contained to. I actually think now that it's possible they'll move things around so much that the attack will be in Season 1, though that's a wild guess. It could go two ways: focused entirely on 18, or 18 interspersed with Solo/Juliette in 17. If forced to pick one, I'd say it's better to plant seeds with Solo/Juliette in a previous episode, then focus entirely on 18 in another, then end with Juliette's call to Bernard. I'm picturing a weird combo of Desmond (Jules) calling Penny in LOST, and Wyatt Earp in Tombstone with his "You tell 'em I'm coming. And hell's coming with me, ya hear? Hell's coming with me!" lines. That's basically the vibe I got from her wanting to call and then spitting vengeance. I do think her line needs some tweaking for a TV show format, as I think it reads better than it would sound out loud.
Lines that should make the show:

"It was amazing to Knox that they all knew, instinctively, how to build implements of pain. […] Knowledge somehow dredged up from the brutal depths of their imagination, this ability to deal harm to one another."
"Anyone with eyes and ears could tell: some kind of reckoning was coming."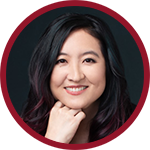 Crystal Watanabe, freelance fiction editor
Crystal Watanabe is the owner and lead editor of Pikko's House, writer of the weekly editors webcomic SimpleMarkup, creator of the Book Lovers Box®, and co-author of the Yum-Yum Bento Box cookbooks. A longtime fan of Wool, Crystal originally founded TheDownDeep.net in 2012. She lives in Honolulu, Hawaii, with her husband, three kids, and three dogs.
Peter Cawdron
Juliette is stuck in a dead silo, while her original silo is descending further into chaos. This is the dark before the dawn, but the dawn won't come quickly or easily in WOOL. What looked like a chance for change with a revolution has turned to disaster. No one is safe. This is a third act that makes the final, coming act of the book look impossible.
The only other TV show that has had a cascading series of reveals over a prolonged period is LOST. The problem with LOST is those reveals were ultimately meaningless dead-ends. In WOOL, however, they all lead somewhere, and that, I think, is what makes the story a classic and will make it resonate with viewers. It's LOST but with an actual storyline!
I suspect some of the narrative will be converted into dialogue in this section, like "All I have is the fear I'm leading good people to their slaughter" and "Once made, who will unmake these guns?" (which is a very Pandora moment, acknowledging how this shifts society within the silos).
Lines that should make the show:
Juliette and Silo have some great dialogue in this section.
On finding forbidden books, Juliette says, "It would take ten lifetimes to read all these," followed by Silo saying, "I don't think they were meant to be read." This is poignant and will stir the imagination. The conversation goes on to say, "It's a backup of the backup." To which, Juliette asks, "A backup of what?" And it's in this context we get the first notion of "seeds" and Juliette comes to understand the silos are seeds buried beneath the ground, awaiting germination. It casts the whole story in a new light!

As the story progresses, Juliette says, "Someone has to know about all of this… the people in my silo need to know." To which, Silo replies, "People in your silo already do!" This is another poignant moment where we see Juilette being forced to confront her reality, that she's been lied to on multiple levels.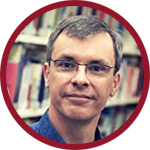 Peter Cawdron, bestselling science fiction author
Peter is the Australian science fiction author of the First Contact series of novels exploring the concept of humanity's first interaction with extraterrestrial life. He specializes in making hard science fiction easy to understand and thoroughly enjoyable. Peter is a fan of classic science fiction writers such as Philip K. Dick, Arthur C. Clarke and Michael Crichton, and their influence on his style and storylines is readily apparent.
Follow him on: Amazon
Angela Traficante
Although this part does end with a big confrontation between the people of mechanical and the people of IT, I personally feel like the most emotional aspects of the story are coming from Juliette's side. Visually, I imagine there will be a lot of juxtaposition that can be done with the all out battle at IT versus the silent and despairing loneliness of Silo 17.
Watching Juliette come to realize how truly small and barbaric her life has been as she pores over the maps and the scale of the world is impactful. She sees herself as a savage, and I think her own understanding can be shown quite handily as true when you see the devastation of Silo 17 and the soon-to-be disorder and chaos of Silo 18.
The communication barriers really show themselves strongly here, both between silos and within Silo 18 itself, and I think that's a great way to build dramatic tension and irony within the TV show—letting the audience see things that the characters will only get to see later.
And can I say, the ending of this part is an amazing hook for an episode ending or even a season ending. That tense conversation between Juliette and Bernard, the bomb, and Lukas's general uncertainty about the future and knowing he may have picked the wrong side. I'm already imagining some sweeping views and epic music.
Lines that should make the show:

"And anyone with eyes and ears could tell: some kind of reckoning was coming."
"I'm coming for you. I'm coming home, and I'm coming to clean." (Juliette)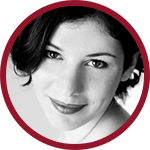 Angela Traficante, freelance editor and author
Angela Traficante is a freelance fiction editor, urban fantasy author, and general lover of all things fantasy and sci-fi. When she's not fiddling around with words, she's making time to travel, figure skate, and bake sweet treats. This is Angela's first time reading Wool.
Follow her on: Twitter | Lambda Editing
Samuel Peralta
I love the parallel structures here: Jules and Solo in the ruined silo, fallen to a past uprising, poring over manuals in the old IT war room… and Bernard and Lukas in the main story's silo, anticipating a new uprising, poring over manuals in the newly-revealed IT war room. Will the main story silo escape the fate of the ruined Silo? And how many silos are there? Were they connected? And, in an amazing development that sets up the next chapter, that very connectedness via IT enables Jules to contact Bernard, to reveal that she is in fact alive, and to throw down an electric challenge that makes the reader anticipate what's coming in the next part of the saga.
Casting:
Let's have Hugh Howey do a cameo here as Pieter the farmer.
Lines that should make the show:
The reveal:

Solo: "This is us. Silo seventeen. [Here is] number twelve. This is eight. And silo one up here."
And another reveal:

Juliette: "Wait. What do you mean you heard from them?"
Solo: "They called… Through the wire. You just talk in it."
Juliette: "You need to show me."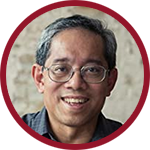 Samuel Peralta, bestselling author and editor
Samuel Peralta is a USA Today and Wall Street Journal bestselling author, series editor of the acclaimed Future Chronicles anthologies, editorial director for Gravity City digital magazine, and producer of the Emmy® award winning film Real Artists. He is the principal on the Lunar Codex mission launching time capsules carrying the work of over 3000 creative artists—including a story from Hugh Howey!—to the Moon.
And that's it! We hope you've enjoyed reading our show predictions for chapters 49–52, bringing us to the end of "The Unraveling." Join us in the future when we resume for the final part! Reread along with us and comment below with your own predictions!